We are recommending these products because we have personally tried them (or know someone that has) and have had good results. These really are products that we love. Experiences can vary from person to person, so it is about finding what works for you. And, always remember to consult with your physician for medical advice.
Detoxification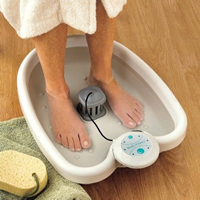 BioEnergiser D-Tox Foot Spa
This is the same foot bath unit used in Dr. Lieberman's detoxification program. I've personally used it during my detox treatments and can tell you that it does leave you feeling renewed and revitalized. The warm salt water soothes your feet and reacts with the energizing cartridge. Comes with sea salt, disposable footbath liners, lighted-display Timer/Control Unit and 12V power.
> Buy from Amazon Marketplace
Rebuilding Your Health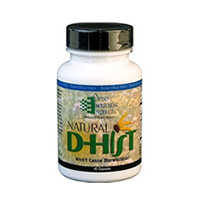 Ortho Molecular Natural D-Hist
After recommendations from a nurse practitioner, I used D-Hist for years to breeze through seasonal allergies without the side effects. After being exposed to toxic mold, I have found D-Hist to be increasingly useful when I am exposed to less than clean environments and to support me during detox.
> Buy from Amazon Marketplace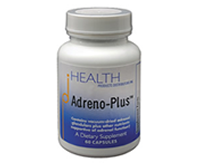 Health Products Distributors Adreno-Plus
After diagnosed with adrenal fatigue, Adreno-Plus was a life saver. It took a few weeks for me to get energy back but it was a godsend as I was being exposed to toxic mold and had no idea. Before Adreno-Plus, the only way I could get out of bed in the morning was by sheer will power. Adreno-Plus is intended to be used by those individuals suffering from adrenal exhaustion and excessive stress. The adrenal glandular extracts directly support adrenal function and the supporting nutrients help to rebuild healthy adrenal glands. > Buy Adreno-Plus
Clean Up & Mold Remediation
Arm & Hammer Laundry Detergent (Perfume & Dye Free) & Baking Soda
When your home has been contaminated with mold, that means all your belongings have mold in them too. I cleaned all my washable clothing using Arm & Hammer Laundry detergent, along with a cup or two of baking powder. The baking powder is often added to a wash to act as a fabric softener and remove odors from clothes. In addition, sodium bicarbonate can be an effective way of controlling fungus growth,1 and in the United States is registered by the Environmental Protection Agency as a biopesticide.2 You can get coupons for Arm & Hammer detergent and baking soda on their website.After removing clothing from the moldy environment, I washed everything in hot (which I hated) water and I ran everything through 2 cycles on the machine, adding more detergent and baking soda in between. Put clothing into plastic bags before loading into your car and take to a local do-it-yourself laundromat. They have larger machines and you can run multiple loads at the same time. Don't forget your book, iPad or kindle!
Concrobium Mold Control
Can I tell you how crazy happy I am about this product? Concrobium has helped me clean so many of my belongings from exposure to mold. It single-handedly saved my shoes! And, cleaned my car after hauling mold-toxic items. This product is clear and odorless and non-toxic. I've even used it to clean my hands while working in the storage unit and I had no side effects.You can usually find Concrobium in the paint section of Lowes or Home Depot, and it can be used with a fogger.
> Buy from Amazon Marketplace
________________
REFERENCES
1. Potassium bicarbonate (073508) and Sodium bicarbonate (073505) Fact Sheet United States Environmental Protection Agency. Updated 17 February 2011. Retrieved 25 November 2011.
2. Registered Biopesticides 04/29/02 United States Environmental Protection Agency. Updated 29 March 2002. Retrieved 25 November 2011.